What is the SAAAC Walk-A-Thon?
The SAAAC Walk-A-Thon is our Centre's largest fundraiser of the year, which supports programs offering much-needed assistance to both the body and mind. This year, our fundraising efforts are targeted at providing FREE physical and mental health programs to 125 families annually.
What is the timeline of the event?
Over a span of 10 weeks (beginning June1), participants will challenge themselves to achieve their health and wellness goals.

The climax of the event will be on Sunday, August 13th, 2023, when we will all participate in a 5 KM walk. Afterwards, a grand celebration featuring great food and entertainment will take place at our Progress location at 705 Progress Ave; Scarborough, ON.
How can I participate in the SAAAC Walk-A-Thon?
Participation involves three simple steps:
Create – Establish your own unique health and wellness challenge and push yourself to achieve new heights.

Share – Communicate with your friends and family about your challenge and keep them updated on your progress.

Conquer – Accomplish your goals, change lives, and then celebrate with us on Sunday, August 13th, 2023.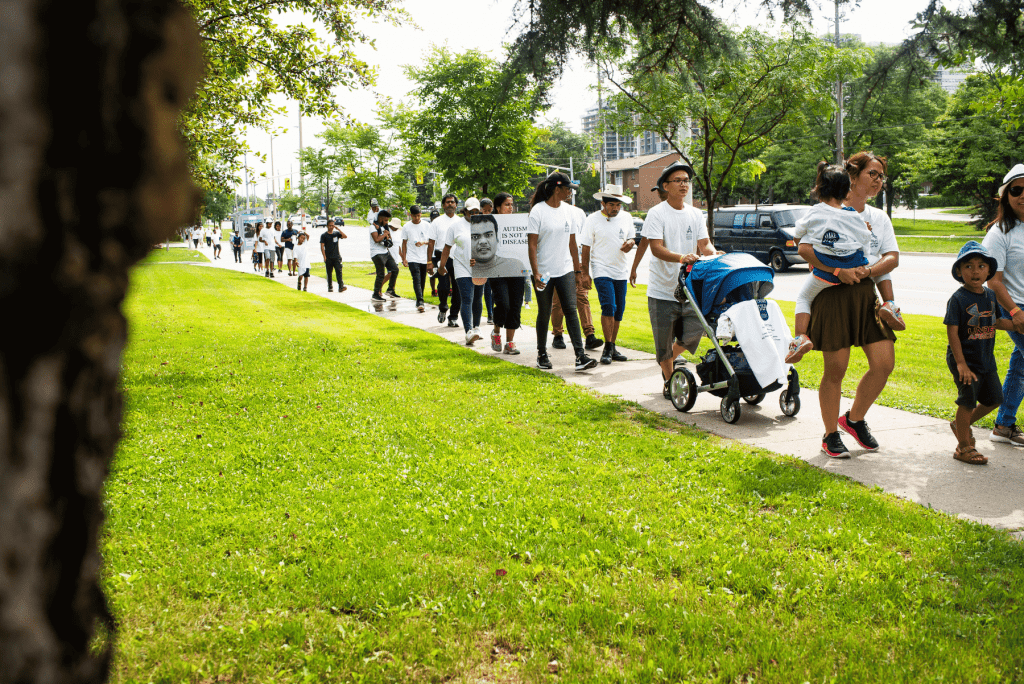 How does the Walk-A-Thon support mental health?
At SAAAC, we believe the well-being of children with autism is closely linked to their parents'. Our CARES program is designed to equip parents and siblings with the tools they need to take care of themselves and their loved ones. By creating a supportive environment, we aim to help families thrive and break the cycle of crises that can impact everyone.
How does the Walk-A-Thon support physical health?
The Walk-A-Thon funds our Functional Fitness program, which encourages children and youth on the autism spectrum to be more active and lead healthier lives. The program teaches fundamental movement skills applicable to everyday life, and empowers caregivers with knowledge and strategies to promote physical literacy with their children, making physical activity a lifelong pursuit.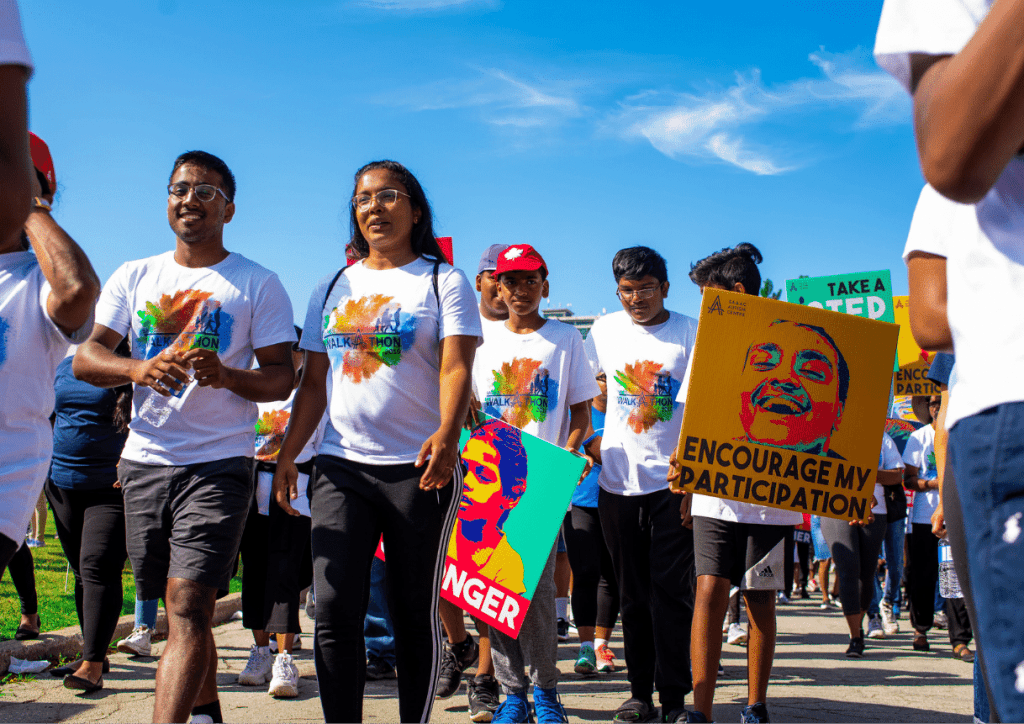 How does my participation help?
Your support will help us provide essential physical and mental health programming to 125 families annually. By challenging yourself, you can make a significant impact on individuals on the autism spectrum and their families.
Can I donate if I can't participate?
Yes, your donation to our Walk-A-Thon is greatly appreciated even if you can't actively participate. Each contribution, irrespective of participation, aids in our mission of improving the lives of individuals on the autism spectrum. You can navigate to our SAAAC Staff Challenge and select SAAAC GENERAL to make your donation.