Written by Sahana Jeyakumar (@sahanajeyakuma)
Kira was raised in the well-known Scarborough neighbourhood of Malvern. Both Kira and I reminisced about growing up in Scarborough and the delicacies of being part of the Scarborough Tamil South Asian community. Kira and I were wallflowers growing: observing everything around us, but careful not to be seen or heard. SAAAC, for both Kira and I, reintroduced us to our childhood and what it meant to be part of Scarborough. SAAAC is located in the center of this community, right down the street from where I went to high school and also near where I went to university. For both Kira and I, volunteering at SAAAC was simultaneously an opportunity for us to learn about autism, and also about the Scarborough South Asian community that we grew up in. We both reminisced on how growing up in Scarborough meant coming to terms with our identity as South Asian, Tamil-speaking women. SAAAC was a calling for her and helped her re-examine the community she grew up in and reidentify with it. We both quickly discussed how SAAAC was a space that evoked these passions that we did not know we had: supporting mental health for caregivers.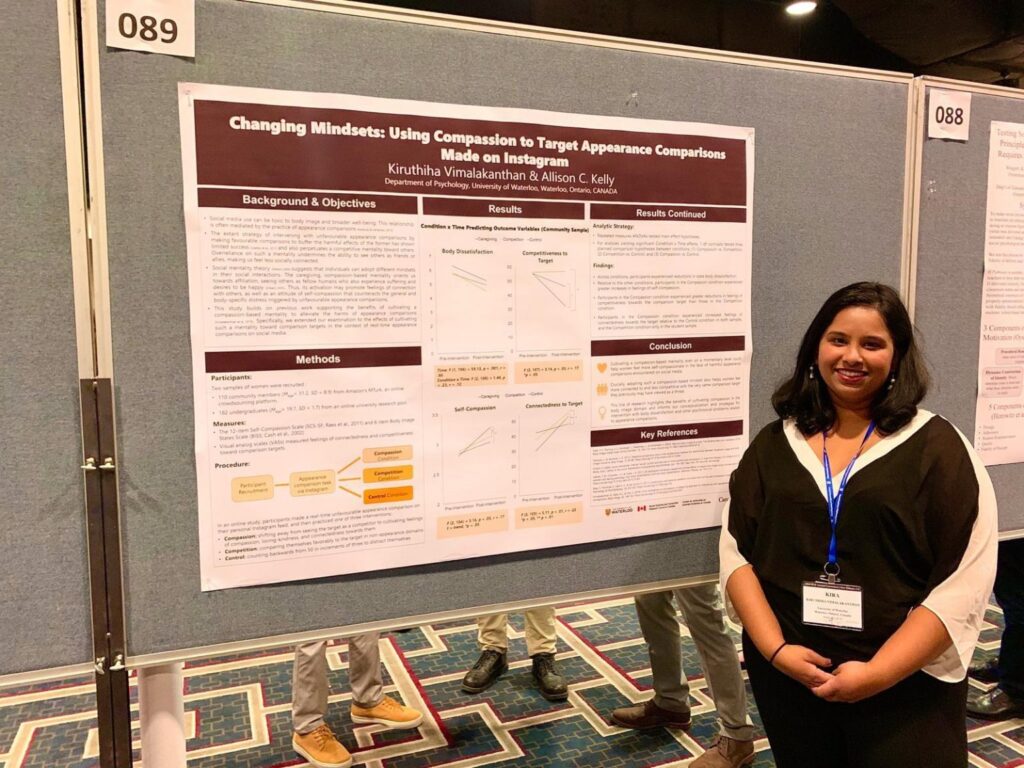 Kira detailed a Toronto Star article she had read when she was younger about a mother who had difficulty accessing mental health services for her son. This compelling story nurtured Kira's drive to work with this population and work towards providing not just adequate but appropriate mental health services. Kira recalls one of the main reasons for her pursuit in her career as a psychologist was increasing access to services.
Many years later, Kira is doing just that as a final year Clinical Psychology PhD student at the University of Waterloo. Her specialty is eating disorders, a topic that is very seldom discussed and acknowledged in not only the South Asian community, but society as a whole. This has been a major theme for Kira: helping community members making sense of their experience in the mental health arena. As a first-generation South Asian clinician, it is apparent to Kira that her time providing support at SAAAC and to her family and friends is very much this deliberate process of helping to label experiences in mental health. Kira shares candidly that she believes we come from a community that isn't especially literate when it comes to mental health. Making sense of mental health in our community has been a process and she believes we are finally working towards establishing and thriving in the intervention aspect of it, growing and learning. Being raised in Scarborough, she saw first-hand the lack of access many had to mental health services. For Kira, being connected to SAAAC meant that she was engaging in the process of increasing accessibility. She was contributing to the deliberate process of cultural responsivity, services and interventions that worked and that were appropriate.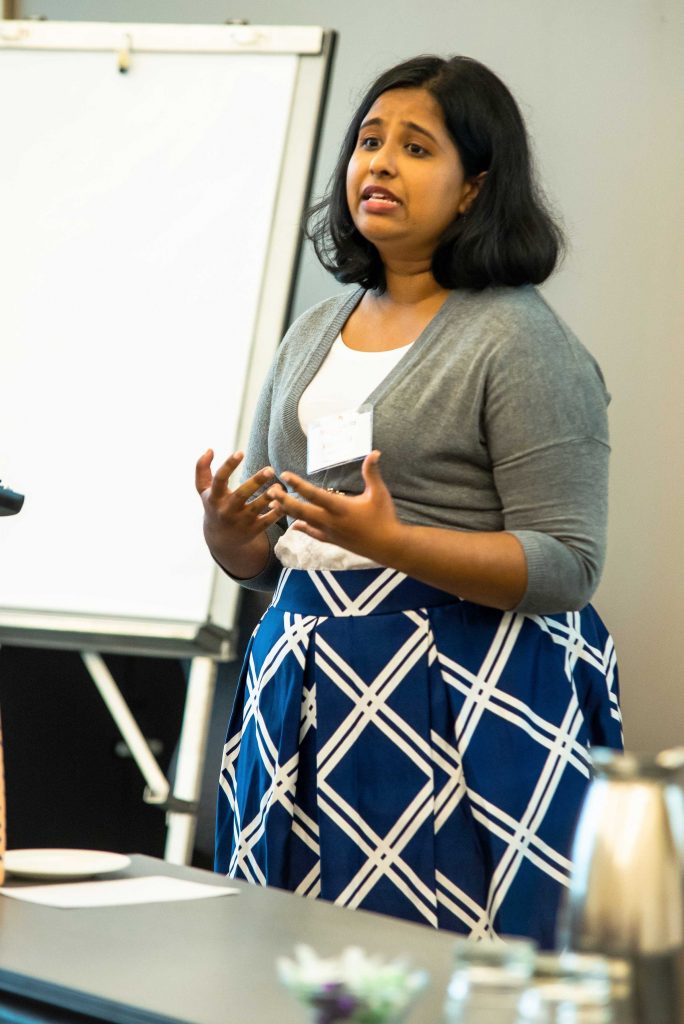 SAAAC CARES also provided her an opportunity to make her other passion a reality: putting science into practice. Kira explained that throughout her academic career, evidence-based interventions were heavily emphasized. Through the evaluation that was conducted while executing this pilot program at SAAAC and again in expanding CARES to Autism Ontario, Kira was able to navigate the messiness of measuring the impact of an intervention at a community level, and reinforce the importance of such research in better understanding the needs of underserved communities. Through the research done with CARES, she is proud of being able to contribute to research in this domain.
Dr. Kira Vimalakanthan Presents @ Access Counts Conference