Join our NEW Visual Arts programs! Now offering, 1-to1, 1 to 3, and Group Sessions
The SAAAC Autism Centre is proud to announce the launch of a series of visual arts programs adpated to support and enhance the artistic skills of children and youth on the autism spectrum. Through artistic exploration and specialized skill development, our artists will work towards creating unique and original artwork.
Our visual arts program is developed and delivered by celebrated Toronto artist and muralist Amir Akbari who brings over ten years of experience supporting individuals with exceptionalities with creative development and expression.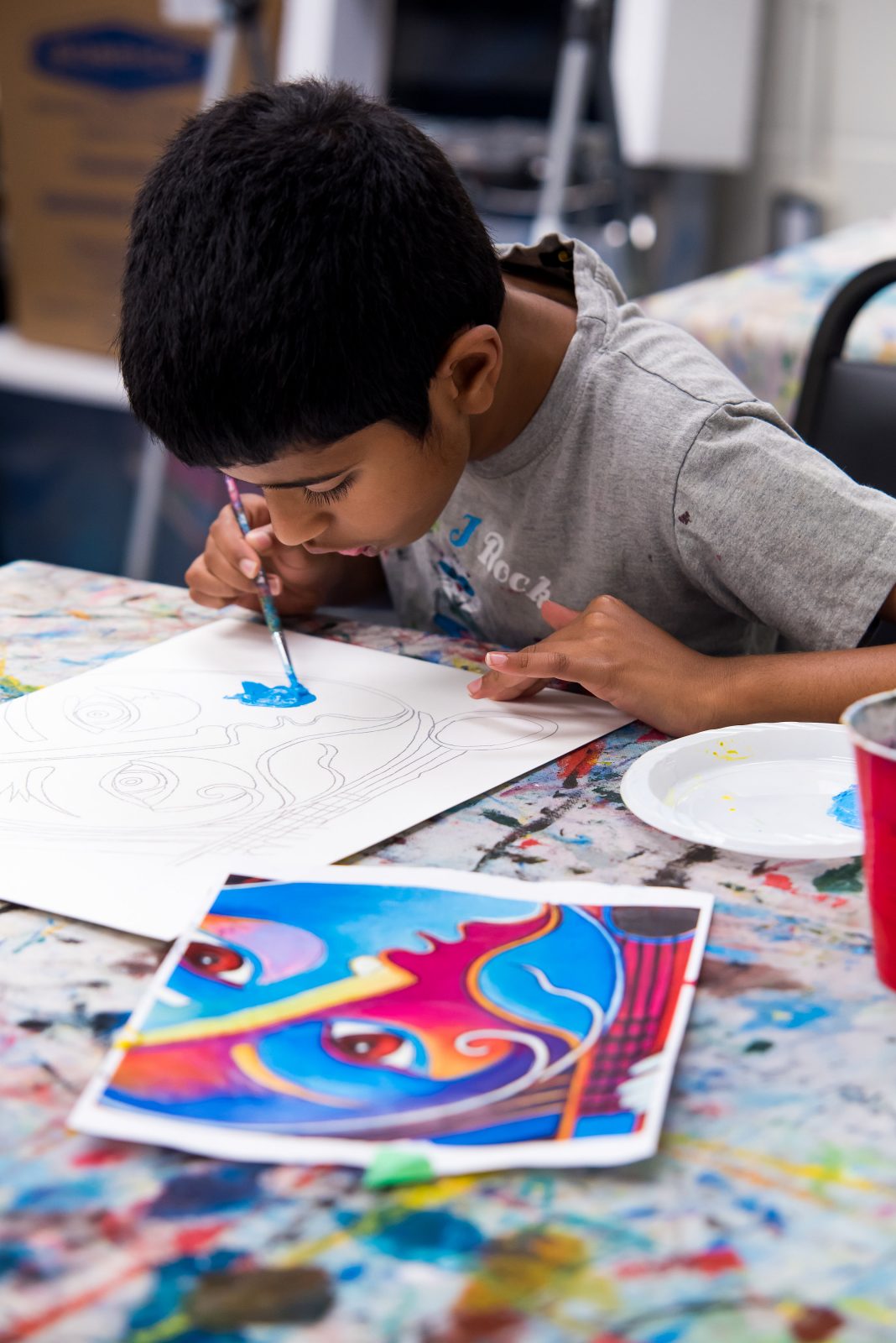 Program Highlights:
Develop and reinforce fundamental painting skills: colour mixing, brush techniques and blending
Build independent painting practices: setting up, getting started and clean up
Enhance motor skills, concentration, communication & creative problem solving
This year we are offering our arts programs through 3 streams:
| | | | | |
| --- | --- | --- | --- | --- |
| Stream | Student to Instructor Ratio | Class Duration | Program Duration | Fee |
| Individual Session | 1-to-1 | 45 mins | ongoing | $75/session |
| Focused Group Session | 1-to-3 | 45 mins | 6 weeks | $270 |
| Group Session | 1-to-8 | 90 mins | 8 weeks | $240 |
2022 Fall Program Schedule:
Stream
Start-End Date
# of sessions
Date & Time
Group Session – Youth & Adults
(ages 13+)
Sept 28 to Nov 23
8
Wed 5:30 PM to 7:00 PM
Group Session – Children & Youth
(ages 6-15)
Sept 29 to Nov 24
8
Thurs 5:30 PM to 7:00 PM
Focused Group Session – Children & Youth
(ages 6-12)
Oct 5 to Nov 16
6
Wed 4:00 PM to 4:45 PM
Focused Group Session – Children & Youth
(ages 6-12)
Oct 6 to Nov 17
6
Thurs 4:00 PM to 4:45 PM
Individual Session
Sept 28 to Nov 23
ongoing
email amir@saaac.org
for more information
Register Now: