Typically, we rely on verbal communication to tell stories to children. This way of telling stories however may not be accessible to everyone, and stories after all should be for everyone! Sensory storytelling is an approach that uses many forms of communication such as gesture, facial expressions, symbols, signs and… the senses! By drawing on the senses – what we see, hear, smell, touch and taste – we are adapting the stories for different learning styles (auditory, kinesthetic, visual, verbal…) and ultimately increasing the level of engagement and enjoyment for our children and students. This in turn will support children's early literacy skills.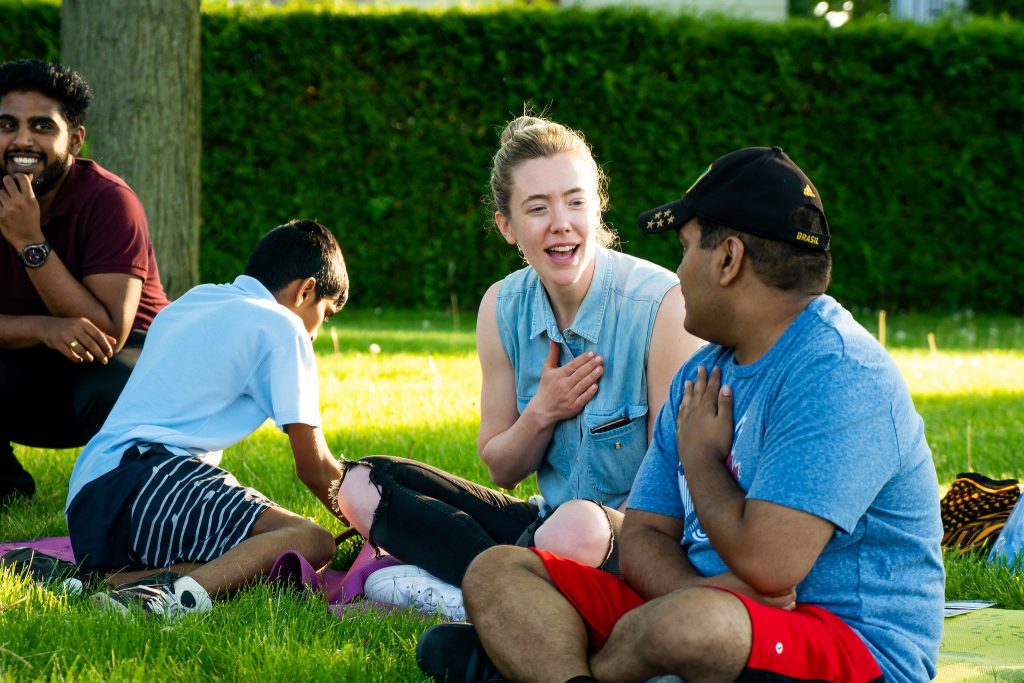 Objects and actions give more 'threads' for children to follow and learn from which enhances the accessibility of the story. When it rains in the story why not use a spray bottle to create the feeling of rain? When the story calls for wind, use your breath, hands and arms to create the sound and movement of wind. The objects you use do not have to be a literal representation. For example, a wooden spoon makes a fantastic wand, or a soft mitt can feel like the fur of an animal.
Take home your very own sensory storytelling guide. In this guide, you will learn how to:
• take a story and break it down into a simplified version
• find objects or actions to represents words or concepts
• learn different ways of using the objects or actions in the story, and
• use top tips on how to make up your own story
A very special thanks to Carrie Hage who developed and carried out the Storytelling Project with support from Ontario Arts Council and Unity for Autism.